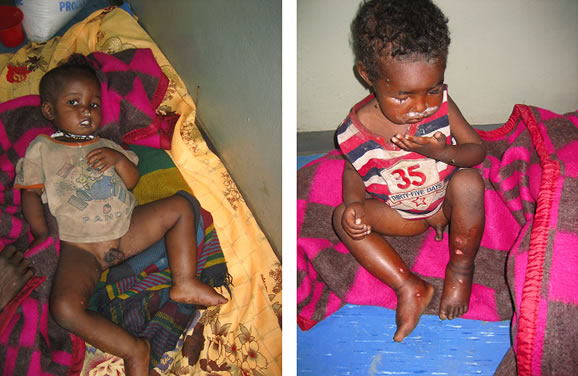 08-08-09
According to information obtained from the affected zones and districts of Oromia both AWD (Cholera) and SAM (Severe Acute Malnutrition) are ravaging people still to date. Unfortunately, lack of attention for the problem, control, treatment and interventions are exacerbating the problem.
To date Cholera is expanding and killing hundreds of people in West Arsi (Shashamane, Kofale, Shalla, Arsi Negele and other districts), East Shewa (Fantale, Boset and Adami Tulu districts),West Hararghe (Mieso, Guba Qoricha, Chiro and other neighboring woredas) and North Shewa (Wara Jarso district), and Arsi zones (Merti, Jaju, and other neghboring districts). According to experts and informants on 29 July 2009 there are over 1700 cases of cholera and 28 death cases in West Arsi zone.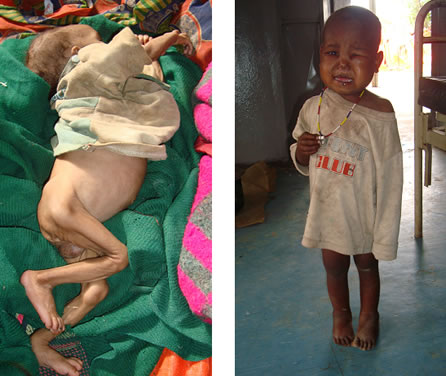 Similarly out of 220 cases five death cases are reported in Mieso, Chiro and Guba Qoricha districts. Death cases are reported from all the affected woredas and zones. Due to lack of access to the remote areas of the zones, the number of death cases and cholera affected people is belittled; otherwise the problem is much higher than what is being reported. The situation in West Arsi is extremely bad and is the worest. However, the government is prohibiting visit to the area. Thus, the victims are suffering from the diseases and lack of treatments as the health staff working in the hospitals and clinics are very few to cope with the problem which in turn is increasing the number of people dying from the disease. In most of these affected woredas. Malnutrition cases are also exists. Children under five and lactating mothers are suffering from SAM and lack of appropriate treatments.
Source: OLF